Do you already have an account?
Sign in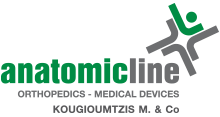 T.

+30 2310 611 070
P.C. 57013 - Industrial Area of Oreokastro
Thessaloniki - Greece
info@anatomicline.gr
Sales: sales@anatomicline.gr
Cookie settings
Cookies are small sized text files which contain information saved in your computer's web browser whilst browsing ANATOMICLINE website and can be removed at any point in time.